Arbequina Extra Virgin Olive Oil
NEW HARVEST - October 2022
Introducing our 2022 award-winner, Chef's Selection Arbequina, made at our family mill in Jaen, Spain.  The label design reflects our journey and mill, reminiscent of the Alhambra, the terracotta hue of our soil, and the iconic green hue of our October oils. The perfect everyday EVOO for a professional chef or the home cook alike, this oil pairs nicely with a variety of foods thanks to its low bitterness and pungency. This oil blasts sweet aromas and lots of high fruitiness, including green apples and tropical fruits. 
This oil's aroma is floral, like a bouquet of fresh flowers, revealing complex fruity notes of ripe tropical fruits and berries.
Culinary Perks:
Dipping Bread, Finishing Soups, Roasting Vegetables, Salads, and Baby Food.
Finishing & Cooking.
Pour Spout Included
country of origin
Spain
flavor profile
Butter, Roasted Almonds, Tropical Fruits, Herbs
harvest date
October 01, 2022
intensity
Mild
paul vossen rating
94/100
polyphenol score
347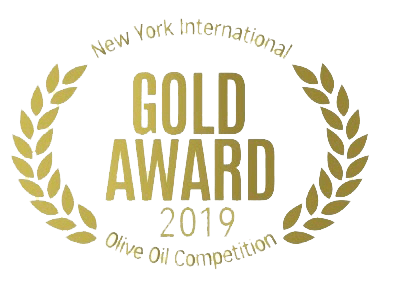 Nutrition Info
We deglazed our Turkish-Spiced Carrot & Tahini Soup with our Pomegranate Dark Balsamic Vinegar. This sweet-tart balsamic imparts pomegranate's ...
Read More
Get ready for a burst of summer vibes with our vibrant veggie coleslaw, dressed in a delectable savory and sweet-tart vinaigrette seasoned with our...
Read More
Great oil and services
It is great to buy from someone who loves what they sell!
Have been coming to the store for years and it has been consistent
Pure Heaven
I have tasted many olive oils from all over the Mediterranean. This oil has such a pure, fresh olive taste. It is not overpowering.It is my new go to oil for every purpose.
Memories of grandma's cooking!
Memories of my grandma's special meals with old world traditional excellent flavor! It is actually emotional and I love it! The best of Spain!
Love
Love love love! I use myself and give for gifts!
First time tasting Arbequina olive oil
I was pleasantly surprised at the little zing after trying the sample tasting and it didn't disappoint on my salad or bruschetta. It's unlike any other extra virgin olive oils that I've ever used. This olive oil will now be a permanent ingredient in my kitchen.