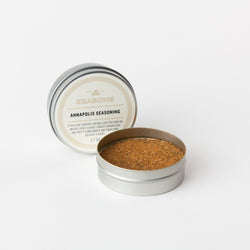 Annapolis Seasoning
If you love seafood, you will love this take on an East Coast classic. Robust, herbaceous and tart, it compliments and emboldens delicate flavors.
infused ingredients
Celery Seed, White Pepper, Bay Leaves, Cloves Ground, Bay Leaves Ground, Salt, Allspice Ground, Ginger Ground, Cardamom Ground, Cinnamon, Nutmeg Ground, Paprika, Mustard Powder.
Nutrition Info
Ingredients 32 oz Tomato Juice2 Tbsp Seasons Vinoso Barrel-Aged Wine Vinegar4 Tbsp Horseradish2 Tbsp Seasons Annapolis Blend Seasoning1 Tbsp Pep...
Read More