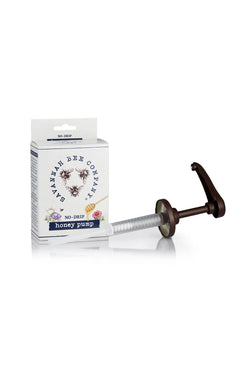 Honey Pump
Introducing the Honey Pump, the ideal companion to the 12oz honey jars. Say goodbye to sticky spills and messy spoons, as our pump delivers the perfect amount of honey precisely where you need it. Clean and convenient, it provides a hassle-free way to enjoy your favorite honey without the mess.
Please note that some minor assembly is required. Simply attach the plastic tube to the pump's flat end before inserting it into the jar. The angled end of the tube should be placed at the bottom of the jar. Afterward, rinse the pump thoroughly and allow it to air dry completely before using it again.
It's worth noting that the Honey Pump is incompatible with our Whipped Honey, as they come in wider jars and are too thick to be dispensed through the pump. For Whipped Honey, we recommend using one of our spatulas instead.